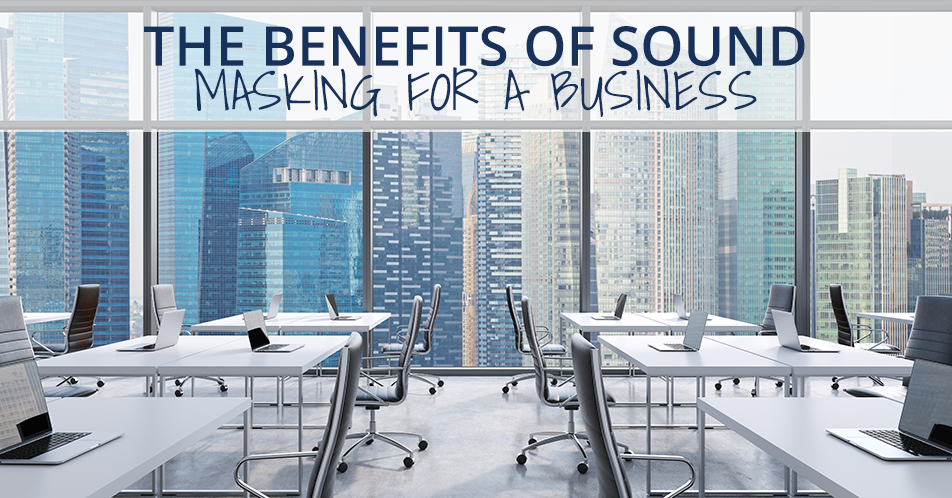 The best office work environments are those where employees can concentrate and focus on their work. But sometimes it's tough when there is a lot of noise, which creates constant distractions. This leaves many offices in a bit of a paradoxical situation — keep the office quiet, which is ideal for working, yet also have enough employees and equipment to allow the job to be done properly, which yields a lot of noise. While single room offices with doors that can be closed are the obvious way to create quiet work environments for some employees, the lack of floor space in most offices yields noisy bullpens of cubicles for the majority of workers. Beyond a general lack of efficiency, there is also a lack of privacy, making the work environment uncomfortable as well for everyone within it, from executives to employees to even clients and customers. However, there is a solution for your business to consider — sound masking.
Sound Masking Technology
Sound masking technology is an extremely helpful tool for businesses, its employees, and even its customers. For those who aren't familiar, sound masking is a system that emits a low-level noise that isn't intrusive, which is designed to specifically reduce ambient speech and minimize distractions while also increasing privacy. The frequencies created by this system are engineered to match human speech patterns and frequencies, creating a mask for it in more cost-efficient ways than, say, adding insulation, carpets or other acoustical treatments. And while some might think this is similar to turning on a sound machine that creates white noise, high-quality sound masking systems are much more advanced than that, subtly adding an aura of gentle airflow to an office environment that most people won't ever notice.
Cost and Ease of Installation
Due to cost, ease of installation and effectiveness, these sound masking systems are ideal for open-plan office spaces with bullpens of cubicles or environments where confidentiality is critical, like doctor's or lawyer's offices. These systems also have benefits for businesses that are near very noisy, distracting environments, like high traffic areas in a downtown, nearby construction or the constant noise from an airport. They work in spaces both small, like individual offices with just a couple rooms, to large environments, like department stores. It all depends on the type of system you need set up.
Product Highlights
The Atlas M1000-USA sound masking speaker can help to increase speech privacy as well as improve your work environment. This system is easy to install and meets most local code requirements because of the innovative cover that includes knockouts and a strain relief. The Atlas AM1200 speaker/loudspeaker is a self-contained sound masking system that can help reduce excessive noise in an office space. This option makes installation flexible as it can be mounted on either on a wall or ceiling. If neither of these options stand out to you, Atlas has several other sound masking systems.
Call for a Consultation
If your office environment is noisy or needs more privacy for your employees or clientele, installing sound masking technology is the ideal solution. At McFadden Sales, we are your ideal partner, as we have been the Midwest's premiere sales and marketing company for professional audio equipment and musical instruments since 1938. Call us for more information.