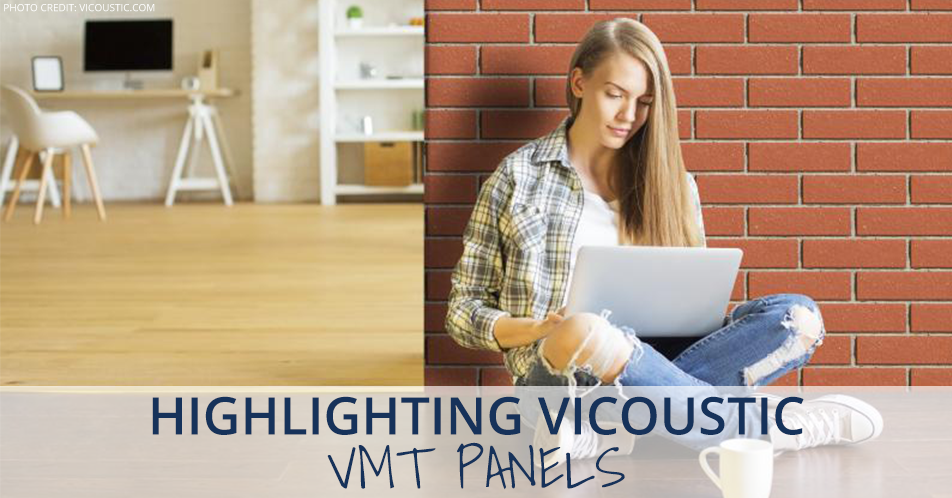 In our last post, we talked about how reverberation diminishes sound quality. Acoustic treatments for your walls, floors and ceilings can minimize the effects of reverberation so that you can achieve clearer sound quality, whether for a performance or an important conference call. Vicoustic is one of the top brands in the industry, and their acoustic treatment products are as beautiful as they are functional. Here's what you need to know about the brand's popular VMT panels.
Showcasing VMT Panels
Vicoustic's VMT panels are a great option for reducing reverberation in your space. Designed to absorb sound waves, these panels can be installed on walls or ceilings. However, there is no need to worry about your space looking like the inside of a padded room in a sanitarium; these panels are completely customizable. Vicoustic can mimic the look of other walls in the room so that the panels blend in seamlessly. This is a great option for corporate offices and other conservative environments.
Of course, you can have a bit more fun with your VMT panels if you'd like. The customization options are virtually endless, so try some panels in a bold print or artistic style to make your panel arrangement the focal point of the room. Decorative panels look fantastic in home theaters, recording studios and a variety of other spaces. The design you choose is up to you, and Vicoustic can help make your vision come to life.
Although the aesthetic appeal of Vicoustic products is certainly something worth noting, not all Vicoustic products necessarily meant to be noticed. For corporate boardrooms, houses of worship, or intimate huddle-rooms in office buildings, sometimes it's best for the treatment to be unseen. For this reason, many Vicoustic products can easily be implemented discretely into a space.
The panels are easy to install, and you can feel free to rearrange them as many times as you like. The materials used are highly durable so that the panels can withstand rough environments. The surface of each panel is even scratch-resistant. The panels are available in both 20 and 40-millimeter thicknesses to accommodate your needs. Typically, the denser (thicker) the material, the more absorbent and effective it can be in a space. You can also choose between square and rectangular panels to suit the needs of your space.
Other Vicoustic Products
In addition to the sound-absorbing VMT panels, Vicoustic also manufactures a variety of other sound equipment, including those that absorb or diffuse sound. When used in tandem with the VMT panels, sound diffusers can help to reduce reverberations even further by spreading them more evenly throughout the space. This way, the sound waves can get absorbed by the panels quicker so that you don't end up with "hot spots" with reverberating sound.
Want to see Vicoustic in action? Check out THIS video for how Vicoustic dramatically improved the customer experience at a Montreal restaurant in just 90 minutes!
Upgrade Your Experience
Fortunately, you don't need to fully understand acoustic principles or best practices to utilize Vicoustic products effectively. We offer full design services no matter the scope of the application. Whether you need reverberation prevention equipment for a recording studio, conference room, theater or home entertainment room, the experts here at McFadden Sales can help. We are proud to include Vicoustic products among our offerings, along with many other highly regarded brands in the industry. We would love the chance to tell you more about these products and how they can work for you, so get in touch with us today for more information.