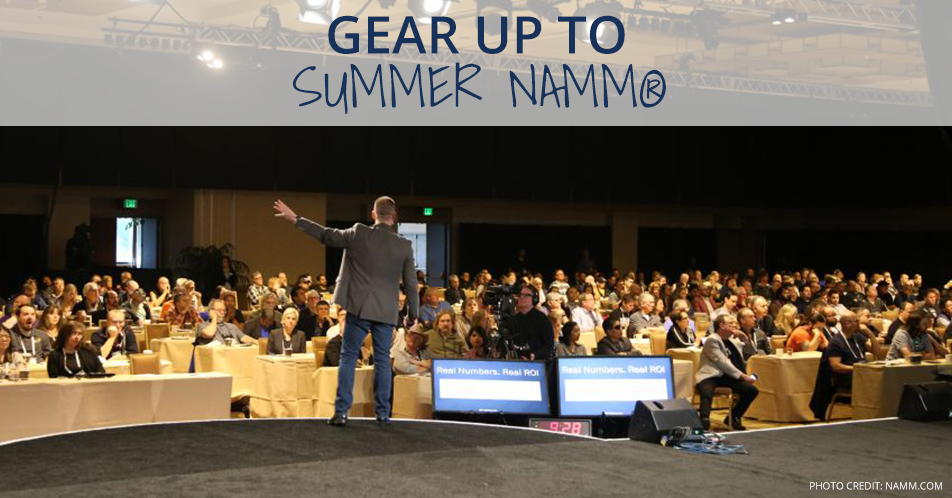 From June 28th through June 30th, Summer NAMM will be coming to the Music City Center in Nashville, TN! With over 14,000 registered, 1,650+ brands, and over $5 billion in spending, this event is an ideal time for businesses to network and for retailers to find new products to sell. Summer NAMM will be offering the Top 100 Dealer Awards, for music retailers, and will be featuring both educational and entertaining events and performances.
The Latest and Greatest
Your business can scope out some of the new and exciting products that are available at this year's event. Summer NAMM is the ideal place to find out what's trending in the world of online and brick-and-mortar music retail.
McFadden partners will be participating in Summer NAMM this year and will be including Breedlove Guitars, Bedell Guitars & Weber Mandolins — also known as the Two Old Hippies family. Also showcasing will be Boutique Amps Distribution which includes Friedman Amplification, Morgan Amplification, Egnater, Tone King, Diezel, as well as Wampler and Bogner pedals. These are some of the trendiest brands in the industry, and Summer NAMM is a great opportunity to experience them.
NAMM®'s Summer 2018 Events
From retail innovation to growth strategies, there are a number of fantastic educational events and seminars going on at NAMM. NAMM is going to cover things such as social media outreach, audio production, and developing successful websites and online marketing. From brick-and-mortar stores to online e-tailers, NAMM covers the information that retailers need to succeed in a swiftly changing market.
A few educational shows include the following: 4 Steps for an Effective Social Media Program, Insider eBay Tips to Grow Your Business, How to Host Offsite Events that Grow Your Business, and New Ideas to Deliver a Mind-Blowing Customer Experience. NAMM also covers education in the field of audio production, with a Studio Owners Panel, Studio Engineering Summit, Pedal Boards and Effect Boxes for Guitarists, and Woman in the Music Industry: Changing the Conversation.
The Top 100 Dealer Awards
Every year, NAMM offers their Top 100 Dealer Awards for those who are best in the business. Categories for these awards are: Best Store Turnaround, Best Customer Service, Best Store Design, Best Marketing and Sales Promotion, Best Online Engagement, Music Makes a Difference Award and Best Emerging Dealer – "Rookie of the Year." You can come and celebrate these awards with the winners, while also networking with some of the businesses that are swiftly becoming prominent within the industry.
This summer, NAMM is likely to be the hottest event in the industry. Please let us know if you plan to attend so we can heighten your Nashville experience. You can register for Summer NAMM today or contact NAMM for more information. To stay up-to-date on industry-related news, follow or contact us at McFadden Sales!