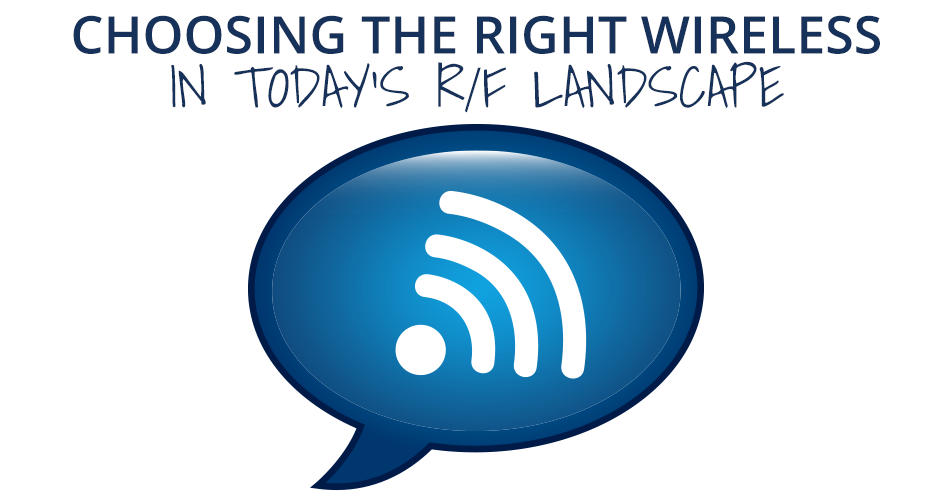 We don't have to tell you that the broadcasting world is changing. Entire empires are collapsing while others are expanding. The changing nature of the broadcasting world isn't a net good or a net bad; it's just change. And, as with any period of change, the change may work in favor of those who are willing to adapt while bringing bad tidings to those who are not willing, or not able. To put it another way: Remember AOL? The reason we don't hear about America Online anymore is that they weren't willing to adopt broadband service. They stuck to their dial-up guns while other brands brought better, faster service. Here is just one of the ways the broadcasting world is changing:
The Incentive Auction
The basic idea is that the FCC has been directed by Congress to reallocate a stretch of the UHF TV Spectrum for broadband wireless devices like smartphones, tablets and so on. In April of 2016, the FCC announced that their "Clearing Target"- or the amount of space in the soon-to-be-affected spectrum the FCC is trying to reallocate- settled at 84 MHz. Because the UHF spectrum has become so attractive for so many telecom juggernauts, the once-sparse bit of spectrum is now becoming quite crowded. This becomes problematic for other, less powerful, devices vying for air in this bustling RF Landscape. Devices, like wireless microphones.
Open RF spectrum is incredibly valuable real estate in today's world of mobile devices and streaming services. In professional audio, wireless microphones transmit across much of the UHF spectrum. With the reallocation of a portion of the UFH spectrum, users of wireless microphone systems need to employ a significant amount of care and intention whenever they fire-up their system, so as to be in compliance with current FCC spectrum regulations.
By the end of 2017, the TV stations that were going off the air ceased operations. 131 TV Stations moved to co-channel operation and discontinued regular operations on pre-auction channels by the end of January 2018. Today, we are in the early portion of the 39-month transition period, scheduled to end in the Summer of 2020. So far, several telecom companies (like T-mobile) are moving swiftly…ahead of schedule actually… to repurpose the 600mhz spectrum. So how does this concern you?
The Trade-In Rebate
Chance are you don't own a TV station. But you might own equipment that disturbs the FCC's plan. Namely: 600 MHz equipment including wireless microphones and personal monitor systems. These will be prohibited by law once the FCC's changes take effect. In many regions around the country, the changes have already occurred. Now, 600 MHz doesn't mean exactly 600 MHz. For the FCC's purposes, 600 MHz band refers to any frequency range between 616 and 653, or 663 and 698 MHz.
Well, if you have an eligible system, Shure can offer you a 600 MHz Wireless Rebate. What this means is that you don't have to just throw that equipment in the trash and wish you had your money back. Shure is offering a trade-in rebate program with the purchase of a qualifying new Shure wireless system. If you have affected 600mhz product (functioning or not), you can trade it in against the purchase of a new system, qualifying you for a cash-back rebate. The rebate varies depending on the purchased system and has nothing to do with what you are trading in. Push, pull or drag it in!
Selecting a New System?
The 600mhz auction and repacking process is not the first time dramatic changes have happened to the RF landscape. Roughly ten years ago the FCC mandated a similar change in the UHF spectrum. At that time, it was the 700mhz range that was up for grabs. So how can you feel armed with the knowledge, and confidence, to choose a wireless system today that won't be 'illegal' tomorrow? It's simple: Look for Tuning Range and Spectral Efficiency.
Tuning Range refers to the amount of RF spectrum to which a wireless system has the capability of tuning. In other words, how wide of a snapshot it can view of the RF spectrum. The larger the tuning range, the more the amount of potential frequencies the wireless system can access. Shure's Axient Digital Wireless boasts a whopping 184 mhz of tuning range across all receivers and transmitters.
Spectral Efficiency refers to the amount of space, or lack thereof, a wireless channel occupies in the spectrum. The narrower the RF 'spike', the more channels the user can blast into the air at one time, in one place. High-tier digital systems like Shure's QLXD and ULXD are able to broadcast up to 47 active systems (or more, in some cases) in a single 6mhz TV channel. Or, with high-density mode, up to 64 channels in one 8mhz TV channel.
Combining these two features will allow users to confidently broadcast wireless channels in even the most complicated RF environments. By selecting systems like these, you will have plenty of frequencies to choose from, and only require a small sliver of open space in the spectrum to operate many channels.
Note that the Trade-in Rebate program will conclude October 31 of this year. This means that you'll want to act fast if you want to get in on Shure's trade-in program for FCC-banned equipment. We want to further consult you to ensure that your future wireless buying decision aligns with your needs, and the regulations of today's changing RF landscape.
Want to learn more about the incentive auction and how Shure is taking action? Contact us today at McFadden Sales to get started.